The energy market is one of today´s most fast paced, decisive and profitable industries and crucial to both the global economy, the environment and our future society as a whole.
Climate and economic changes, public opinion, technological progress and regulation shape unforeseen challenges and opportunities. This situation calls for new solutions to be delivered by highly skilled and appropriately trained experts with an all-embracing overview, an international outlook and the will to create a true impact. Due to its economic, entrepreneurial and industrial strength as well as its successful and progressive energy policies, the —Energiewende—, Germany stands out as a front runner in the global energy transition.
In order to promote the dissemination of knowledge and to facilitate and promote progress in the international energy sector, Technische Universität Berlin has created this unique MBA program combining academic excellence with industry expertise. Our full-time master program "Energy Management" at TU-Campus EUREF in Berlin enhances students´ career prospects and enables them to reach the next level of leadership. Successful graduates will have the ability to lead and manage others and to make strategic, problem-solving and sustainable managerial decisions in the field of energy and beyond.
We are looking forward to welcoming you to this exciting program.
Curriculum & Structure
Modules
Experts
Advantages
Fees & Financing
Testimonials
Team
Application
Curriculum
The master program is taught over a period of three semesters. The first semester covers the technical, economic, entrepreneurial and legal foundations for management decisions in the energy sector; the second semester deepens this view and looks at business practises, primarily of grid-based utilities, and investment; the third semester broadens the view while simultaneously focusing on practise according to student's individual interests. All semesters include lectures, tutorials, seminars as well as company visits/presentations, online materials related to practice and extracurricular activities. The master thesis due in the third semester concludes the program.
Modular Structure
Modules At A Glance
Technology
This module deepens student's knowledge of energy technologies and systems in the framework of today's changing world.
---
Economics
This module presents the economic basics for the understanding of energy markets and their regulation, the framework for operational energy management.
---
Business
This module presents the foundations of strategic management and discusses basic tools and applications in the context of the energy industry.
---
Energy Law
This module presents the legal framework of today's energy markets on the global scale, the EU plane and Germany.
---
Energy Grids
This module deals with the technical and managerial challenges of grid management in a changing energy environment, with a focus on transformation processes between different forms and sources of energy and the novel developments in demand response, IT, and metering.
---
Investment
This module looks at energy infrastructure from a decision maker point of view. Grids, storage facilities and power plants are large-scale long-term investments of national, if not international, scope and importance. How are such projects managed, how can they be insured, how can their risk be assessed, etc.
---
Management
This module deals with the technical and managerial challenges of grid management in a changing energy environment, looks at transformation processes between different forms and sources of energy and considers novel technological developments.
---
Efficiency (compulsory elective)
In this module, students look at physical projects and products such as buildings, plants, city planning, etc. and apply the knowledge gained in prior modules in practise.
---
Managing Sustainable Innovations (compulsory elective)
In this module students look at innovations, team building, management processes, administrative, financial or theoretical issues in a specific practical context.
---
Master thesis
Individual topics, individual supervisors / evaluators (members of faculty).
Senior Experts
Lecturers are full time professors of TU Berlin, expert professors from cooperating international universities, senior industry managers with a strong academic background, or senior executive staff of regulatory bodies. Tutorials are held by research associates and guest lecturers. Frequent company visitations and excursions to major companies and innovative startups complement.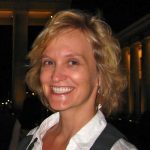 Bettina Brockmann is a lecturer in the Department of Communication Studies at San José State University, California, US, a communication coach at Stanford's Graduate School of Business, and a visiting lecturer in the MBA Energy Management program.
Prof. Dr. Gioia Falcone is full time Professor at University of Glasgow, GB, Rankine Chair of Energy Engineering (Systems Power & Energy).
Dr. Oliver Helge Franz is Regulatory Manager at RWE Deutschland, one of Europe's largest power generator, energy supplier and trader.
Dr. Annegret Groebel heads the department for International Relations/Postal Regulation at Bundesnetzagentur, Germany's Federal Network Agency, the regulatory body for electricity, gas, telecommunications, post and railways.
Dr. Frank Peter Hansen is Manager for Regulatory Affairs at TenneT, the Dutch-German transmission system operator and energy company.
Prof. Dr. Klaus Heine holds the Chair for Law and Economics at the Erasmus School of Law, Rotterdam; this is a Jean Monnet Chair of Economic Analysis of European Law. His research areas are European economic policy (especially state aid control and federalism), law and economics, and management, and he is one of the few scholars worldwide to work on the intersection of these three research domains.
Dr. Bodo J. Herrmann is Head of Section 802, which is responsible for the Federal Sectoral Planning as well as Planning Approval and part of the Grid Expansion Department at the Federal Network Agency in Bonn. In his previous position at the Federal Network Agency he acted as Head of Section competent for Incentive Regulation (2007 to 2013). Previously he worked on basic energy industry questions at the German Association of Municipal Enterprises (VKU), acting as Director of the Brussels office and the unit for European affairs in Cologne, prior to which he was Managing Director of the Institute for Energy Law at the University of Cologne.
Peter Hohaus is Senior Policy Advisor at Uniper SE. Since 2001 he is working in the energy sector in different functions with an expertise in EU, national and international energy law and energy policy. Uniper is an international energy company with 13,000 employees and which offers a broad range of services with a focus on power generation and global commodity trading.
Dr. Sabine König is General Project Manager and project developer in the area of thermal developments at STEAG GmbH, a European energy company covering the entire value chain from planning, developing, constructing, operating and marketing high-efficiency power plants and their by-products. In 2017, STEAG group has an installed capacity of approximately 10,150 MW from both fossil and renewable sources.
Dr. Armin Kraft is managing director of EEB ENERKO, an energy consultancy and part of the ENRKO Group, offering services from energy market analyses over process optimisation and grid management to accountancy and legal advice. As a partner of energy utilities companies in the public and private sector, of government agencies and institutions, ENERKO develops innovative solutions for energy supply systems, for urban development and protection of the environment.
Dr. Florian Leuthold is board member of vortex energy Holding AG in Germany and former executive vice president of vortex energy Polska Sp. z o.o, where he is responsible for the technical and commercial management of wind farms, project realisation in Germany, and the groups' risk management. Prior to joining vortex energy, he worked as portfolio manager for the Austrian TSO and was research associate at TU Dresden, where he graduated in Engineering and received a PhD in Economics. Leuthold acts as reviewer for several academic journals and lectures both at TU Dresden and TU Berlin.
Dr. Christian Nabe is associate director of ECOFYS, one of the leading European energy and climate consultancies, a former visiting TU professor and an expert for the interaction of renewable energy systems with power markets and the power generation portfolio as well as new challenges for the regulation of markets and electricity network operators.
Prof. Dr.-Ing. Aaron Praktiknjo is Assistant Professor (Juniorprof.) of Energy Resource and Innovation Economics at RWTH Aachen University since 2015. Before joining RWTH Aachen, he was a group leader and lecturer at the Institute for Energy Engineering, TU Berlin, and served as a consultant for national and international agencies and companies. His energy economics textbook "Energy Economics", co-authored with Georg Erdmann and Peter Zweifel, was published in 2017.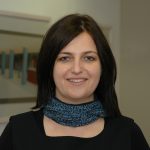 Prof. Dr. Lydia Scholz is full time Professor for Economic and Business Law at Hochschule Bremen, City University of Applied Sciences. She has previously lectured at University of Warwick, UK, among other positions.
Dr. Hans-Günter Schwarz has 20 years of professional experience, of with 10 years in the energy industry. In his current position as head of business development commercial asset management at RWE Supply & Trading GmbH, he is responsible for the development of small scale generator and battery activities. Previously as head of electricity market analysis he was responsible for electricity market modelling and investigations on power markets. He holds a doctoral degree in Political Economy and a postdoctoral qualification ('Habilitation') in Economics from University Erlangen-Nuremberg. He has published ca. 20 papers in international and national journals, more than 10 conference and anthology contributions and three monographs.
Dr. Maximilian Wachter is Strategic Assistant to the CEO at Phoenix group, Europe's leading pharmacy wholesaler, retailer and service provider present in 26 countries. Prior to his PhD from WHU Otto Beisheim School of Management he graduated in Economics at Heidelberg University and in Accounting and Finance at St. Gallen University. His current scientific focus is Corporate Governance and Strategic Corporate Finance.
Advantages & Opportunities
The program has been developed in close cooperation with leading enterprises, consultancies and regulatory authorities in the energy sector. The study location is the exciting EUREF-Campus where many industry leaders set up office and think tanks. Excursions to industrial outlets and companies further strengthen the link between theory and practise.
We are part of Technische Universität (TU) Berlin, which is one of Germany's largest universities with currently more than 30,000 students. TU Berlin offers a wide range of support and extracurricular activities.
The program's interdisciplinary content, which covers the political, economic, technical and legal aspects of the energy markets, gives students and future employees a distinctive profile and qualifies them for leading positions in the energy sector. Learning and studying in small groups of up to 30 students allows for individual and excellent learning conditions.
Subjects for master theses are top-notch research and often based on industry or government proposals. Skills and knowledge transferred in our course are in high demand in all energy related industries, so carreer opportunities for graduates are exceptional.
Quality Assurance
Part of sustainability is quality management. Quality should not be left to chance, but be the result of a continuous improvement process. The TU Berlin changed its quality focus from the quality assurance of individual study programs to the evaluation of the university as a system. The TU Berlin has designed its quality assurance procedures in such a way that the participating actors can develop themselves in a responsible manner and in dialogue with each other. System accreditation leads to the accreditation of all study programs offered by a university.
"The subject of system accreditation is the internal quality assurance system of a university in the field of study and teaching. The structures and processes relevant for teaching and studies are examined to ensure that they achieve the achievement of the qualification objectives and the high quality of the courses, whereby the requirements of the Conference of Ministers of Education (KMK) are the European Standards and Guidelines for Quality Assurance in Higher Education (ESG). and the criteria of the Accreditation Council apply.
A positive system accreditation certifies the university that its quality assurance system in the field of study and teaching is suitable for ensuring the achievement of the qualification objectives and the quality standards of their degree programs. Degree programs that are set up according to the specifications of the accredited system or have already been subject to internal quality assurance according to the specifications of the accredited system are thus accredited." (Own translation after German Accreditation Council of 20/02/2013.)
Currently the final phase of the accreditation process has started and receiving the label of the system accreditation by the end of 2019 is possible. Please visit the webpage Central Evaluation and Accreditation Agency ZEvA for more information.

Opening Event Energy Management, Energy Law, Building Sustainability 2016
Tuition Fees
From October 2017, the tuition fee for the master program is 6,000 euro per semester which includes the regular TU administration fees. This covers all courses and materials plus public transportation service in the city of Berlin.
Schneider Electric is offering scholarships for this program.

Students from the class of MBA Energy Management at the European Energy Exchange (EEX), early 2017
Testimonials
The Master Program Energy Management at TU Berlin has been a truly fantastic 1 ½ year experience. The major strength of the MBA proposed at TU Berlin is the transverse knowledge proposed in the program. Technical issues, economical assessments and regulatory aspects are all three core elements that are necessary to gain a deep understanding of energy topics in a globalised world and to build valuable analysis for public and private energy projects. I particularly enjoyed studying these topics in an international class with professionals coming from all over the world with different backgrounds and point of views. Our differences challenged us on a daily basis and participated to enlarge our comprehension of the world. For all these reasons, I am pleased to enthusiastically recommend this program!
Manish (India)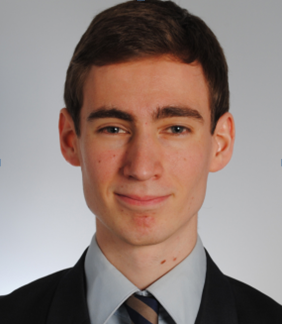 Now in this first semester of the Master Program in Energy Management at TU Berlin, I am thrilled and excited to meet and work with people from all around the world with diverse backgrounds in a very friendly and challenging environment. The campus truly has a buzz with many start-ups and established companies experimenting with the latest tech and ideas. The courses are great with excellent internationally recognised professors from academic as well as industrial backgrounds. I thoroughly enjoy the highly interactive sessions, and the supervisors put in a great effort at creating a relaxed environment for the students to get acquainted with all aspects of the subject. I am eagerly looking forward to the next semesters and can highly recommend this program!
Xavier (France)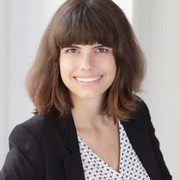 The MBA program Energy Mangement is very well structured and thought through. Professors and lecturers come from various energy backgrounds and are highly involved academically, politically and economically into Germany´s Energiewende. I can apply my acquired knowledge directly at my workplace but also actively engage in the large and inspiring energy scene in Berlin and Germany. Excursions give us insights regarding relevant market players and opportunities to connect with future employers. It is particularly inspiring to study with such an international student crowd since we can share and critically discuss our diverse knowledge and experiences in the energy field from many different regions in the world.
Ulrike (Germany)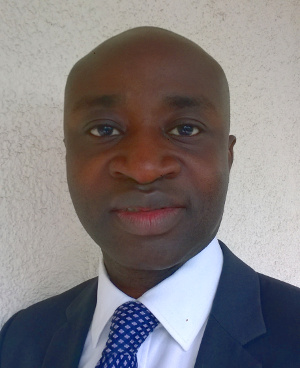 The broadness of its carefully selected content makes this program perfect for student's career growth into global business leadership and policy making in the energy sector. It is truly multicultural and provides additional opportunities through close collaboration with both transnational and startup energy companies. Technical University Berlin is a world class scientific academic environment, allowing interdisciplinary initiatives, encouraging team work with experts' supervision, offering frequent and relevant seminars and excursions to boost practical experience. Students enjoy superb and individual support from both the academic and administrative staff.
Oladipupo (Nigeria)
Since January 2018 I am working with Uniper and putting into practice most (if not all) the experience from the MBA program Energy Management."
Gonzalo (Colombia)
Team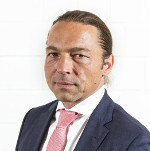 Prof. Dr.-Ing. Joachim Müller-Kirchenbauer, Academic Director
Sarah Drewning, Academic Coordinator
Sandra Lubahn, Administrative Manager
Jeannette Pabst, Academic Coordinator
Application
The application deadline is April 30th of each year for a start in October of the same year.
You can send us your application documents from February through April 2020 for the next academic year 2020/2021 starting in October 2020.
Required application documents:
Motivation letter in English (max. 1 page A4, ca. 400 words)
Tabular Curriculum Vitae with information about educational and professional background
University degree(s) recognized by German universities (at least 210 ECTS)
Proof of working experience of at least one year (preferably in the relevant working areas of energy) after completion of studies
Graduate Management Admission Test (GMAT) or Graduate Record Examination (GRE) – if available
Proof of knowledge of the English language at level B2 (or higher) of the Common European Framework of Reference for Languages (CEFR) – not required for high school graduation with English language
The number of students is limited to 30 per year. An admission committee decides about the selection based on a ranking taking into account overall qualification, work experience, language skills, results of former studies and the study profile.
If you have any questions regarding the application procedure, please contact Mrs. Sandra Lubahn: sandra.lubahn@campus.tu-berlin.de