This Master program is a comprehensive, interdisciplinary course for those who plan a career in real estate project planning and management with a focus on implementing sustainability and acknowledging the relevance of different urban contexts.
The concept of the German "Energiewende" – literally, energy transition – has gained international attention. It includes a variety of measures that aim at making Europe's largest economy free of fossil fuels and nuclear energy. In order to attain this, all areas of energy production and consumption will have to go through a transition process. Besides mobility and industry, buildings are therefore one of the key factors for a successful Energiewende.
The MBA program in "Building Sustainability – Management Methods for Energy Efficiency" comprises skills, methods, and concepts to consider different approaches, to understand them, and to align them for reaching sustainable solutions. Such competences are indispensable in every building, construction and real estate project that takes energy efficiency and other sustainability criteria as balancing economic, social, ecological and cultural aspects in responsibility for future generations into account.
In this regard, students will learn a lot from experts and from each other and hopefully enjoy the international, interdisciplinary teamwork as well as Berlin's urban and cosmopolitan atmosphere.

Program Content
Lecturers
Experts
Advantages & Opportunities
Fees & Financing
Team
Application
Program Content
Lecturers
In addition to their own engineering, planning, architecture or economics studies, participants will gain technical, economic and management skills tailored to the building sector, and will be prepared for a management career in leadership positions across the boundaries of their own fields. In addition to sector-specific fundamentals, the program includes project and life cycle management modules as well as a global perspective regarding different approaches to energy-efficiency.
---
---
Experts
Lecturers are full time professors of TU Berlin, expert professors from cooperating international universities, senior industry managers with a strong academic background, or senior executive staff of regulatory bodies.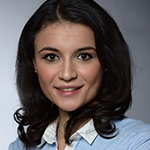 Prof. Dr.-Ing. Andreas Holm
Laborleiter Labor für Bauphysik
Forschungsinstitut für Wärmeschutz e.V. München
www.fiw-muenchen.de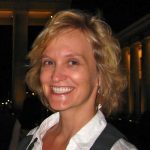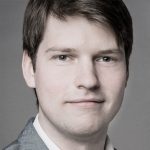 Jessica Schönebeck, M. Sc.
Projekt Management/ Marketing
G2Plus GmbH
www.g2plus.de
Sarah Elsheikh, M.Sc.
Field Protection Assistant
Danish Refugee Council / Dansk Flygtningehjælp
www.drc.ngo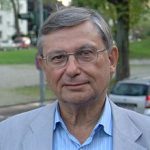 Prof. Dr. Christoph Zöpel
Freier Publizist
Honorarprofessor der Universität Dortmund
Staatsminister a.D.
www.christoph-zoepel.de/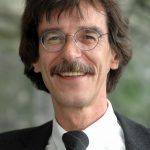 jörn walter
Oberbaudirektor Hamburg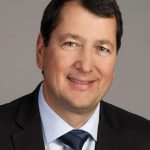 Hilmar von Lojewski
Beigeordneter des Deutschen Städtetages
und des Städtetages Nordrhein-Westfalen
für Stadtentwicklung, Bauen, Wohnen und Verkehr
Reiner Nagel
Vorstandsvorsitzender – Bundesstiftung Baukultur
Dr. Monika Meyer
Institute for Housing and Environment
Research institution of the State of Hessen and the City of Darmstadt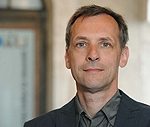 Dr. Jens Libbe
Geschäftsführer
DIFU Deutsches Institut für Urbanistik
Dr. Jascha Lehmann
Research Analyst
Potsdam-Institut für Klimafolgenforschung e.V.
www.pik-potsdam.de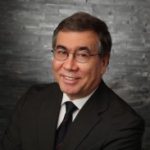 Prof. Dr.-Ing. Rolf Katzenbach
TU Darmstadt – Institut und Versuchsanstalt für Geotechnik
www.tu-darmstadt.de
Prof. Dr. Hamid Doost Mohammadian
Director for International Management, Iran Representative.
www.fh-mittelstand.de
---
Advantages & Opportunities
The Master's program in Building Sustainability is intended to give young engineers, architects, economists and planning scholars from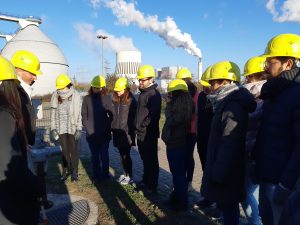 universities, enterprises, planning offices and public authorities the opportunity to gain interdisciplinary specialist knowledge. The program enhances their professional skills in the area of sustainable and energy-efficient building management while taking into account the urban context of buildings, thus preparing them for specific challenges resulting from urban development and climate change.
In order to transfer the theoretical knowledge to practice, a strong focus will be on interdisciplinary group projects. The program is therefore particularly suitable for young professionals who seek a leadership position in international companies. It requires at least one year of postgraduate working experience.
Learning and studying in small groups of up to 30 students allows for individual and excellent learning conditions.
Quality Assurance
Part of sustainability is quality management. Quality should not be left to chance, but be the result of a continuous improvement process. The TU Berlin changed its quality focus from the quality assurance of individual study programs to the evaluation of the university as a system. The TU Berlin has designed its quality assurance procedures in such a way that the participating actors can develop themselves in a responsible manner and in dialogue with each other. System accreditation leads to the accreditation of all study programs offered by a university.
"The subject of system accreditation is the internal quality assurance system of a university in the field of study and teaching. The structures and processes relevant for teaching and studies are examined to ensure that they achieve the achievement of the qualification objectives and the high quality of the courses, whereby the requirements of the Conference of Ministers of Education (KMK) are the European Standards and Guidelines for Quality Assurance in Higher Education (ESG). and the criteria of the Accreditation Council apply.
A positive system accreditation certifies the university that its quality assurance system in the field of study and teac
hing is suitable for ensuring the achievement of the qualification objectives and the quality standards of their degree programs. Degree programs that are set up according to the specifications of the accredited system or have already been subject to internal quality assurance according to the specifications of the accredited system are thus accredited." (Own translation after German Accreditation Council of 20/02/2013.)
Currently the final phase of the accreditation process has started and receiving the label of the system accreditation by the end of 2019 is possible. Please visit the webpage Central Evaluation and Accreditation Agency ZEvA for more information.

---
Tuition Fees
The tuition fees for the master program amount to 5,000 euros per semester, including the regular administration fees of currently 306.99 euros per semester.
The administration fees include the so-called semester ticket for using the public transportation service in the city of Berlin.
Schneider Electric is offering scholarships for this program.
The following search engines can help you to find a suitable scholarship:
International Scholarships Programs:
German Foundations:
Other National Scholarship Programs
Arab Region
Australia
Brazil
Canada
Chile
Colombia
Egypt
Germany
Indonesia
Korea
Mexico
Russia
---
Team
Prof. Julian Wékel, Academic Director
Mariam Elsheikh, Academic Coordinator
Phillip Hebert, Academic Coordinator
Laura Lehmann, Administrative Manager
---
Application
The application deadline is April 30th of each year for a start in October of the same year.
You can send us your application documents from February through April 2020 for the next academic year 2020/2021 starting in October 2020.
Required application documents:
Motivation letter in English (max. 1 page A4)
Tabular Curriculum Vitae with information about educational and professional background
University degree(s) recognized by German universities (at least 210 ECTS)
Proof of working experience of at least one year (preferably in the relevant working areas of energy) after completion of studies
Proof of knowledge of the English language at level B2 (or higher) of the Common European Framework of Reference for Languages (CEFR) – not required for high school graduation with English language
Graduate Management Admission Test (GMAT) or Graduate Record Examination (GRE) – only if available
The number of students is limited to 30 per year. An admission committee will decide about selection based on results of former studies, the study profile, and further relevant qualifications that were attained outside university.
If you have any questions regarding the application procedure, please contact us: contact@master-in-energy.com